Introduction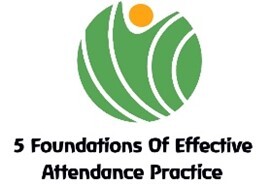 The Foundations Approach
The 5 Foundations of Effective Attendance Practice framework is modelled on the work of Professor Katherine Weare. The emphasis is on developing a school culture and climate which builds a sense of connectedness and belonging to ensure all children can attend school and thrive. The approach ensures schools prioritise building solid working relationships with children / parents prior to any escalation. The approach allows educational settings to identify triggers early that can lead to poor attendance issues such as; mental health issues, lack of trust, communication and relationship breakdowns and the possible lack of networking opportunities both internal (in-school) and external (external agencies).
The Foundations framework has most recently been reviewed by the Department for Education. The Foundations framework received an excellent report following the four-day review.
"The Foundations approach is an excellent example of best practice; there are very clear and detailed systems and procedures in place to manage absence and attendance consistently".
(Michelle O'Dell DFE Attendance Advisor March 2022)
Aims of the Foundations strategy
· Increase school attendance and reduce Persistent Absence to meet set targets.
· Ensure attendance is well managed within the school, with the appropriate level of resources allocated.
· Enable the school setting to make informed use of attendance data to target interventions appropriately, focusing on the key demographic groups highlighted in the 2022 DFE paper.
Objectives
· Create an ethos within every education setting in which good attendance is recognised as the norm and every child / young person aims for excellent attendance.
· Make attendance and punctuality a priority for all children and families.
· Set focused targets to improve individual attendance and whole school attendance levels.
· Embed the 5 Foundations of Effective Attendance Practice framework which defines agreed roles and responsibilities and promotes consistency in carrying out designated tasks.
· Record and monitor attendance and absenteeism, applying appropriate strategies to minimise absenteeism.
· Develop a systematic approach to gathering and analysing relevant attendance data.
· Provide support, advice and guidance to parents, children and young people and develop mutual cooperation between home and the school in encouraging good attendance and supporting identified attendance issues.
· Use a rewards-based system which recognises good attendance and punctuality are achievements.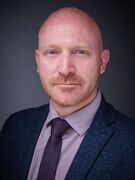 Mr Wayne Harris - Strategic Attendance Leader of Attendance
Improving attendance can be difficult if you do not have an attendance framework to implement your strategy to achieve your vision. Try improving Teaching and Learning or Curriculum without using a framework - it is virtually impossible! Without an evidence-informed framework areas for attendance improvement can be easy to miss, even excellent attendance rates can fall unexpectedly if you do not have the structure to continuously improve.
Following an excellent four-day DFE review into attendance practice across Washwood Heath Multi Academy Trust and considering the most recent publication of the DFE: Working together to improve school attendance paper, Washwood Heath MAT are able to offer a Foundations Attendance Programme.
Wayne Harris (SLE and WHMAT Strategic Attendance Leader) has led attendance in both Secondary and Primary settings since 2007, Wayne has a proven track record of rapidly improving attendance at both a MAT and individual school level. Since his appointment to WHMAT Strategic Attendance Leader in 2018 Academies within the WHMAT have successfully improved their attendance, reduced PA and improved attendance systems / processes to support continued and sustained improvements. A key driver of these successful improvements has been the introduction and implementation of the 5 Foundations of Effective Attendance Practice. Since this framework was introduced and embedded across the MAT attendance has increased by 5.2% for Secondary Academies and 1.8% for Primary Academies. During the same period PA has reduced significantly for Secondary Academies by 7.7% and 5.2% for Primary Academies.
Wayne has used a wealth of learning and understanding to develop the Foundations framework and improvement strategy. Since 2007 Wayne has held the following Leadership positions within both Primary and Secondary settings:
• Interim Headteacher.
• Deputy Headteacher.
• Attendance Leader.
• SENDCo.
• Leadership Consultant.
• SLE qualified.